PURE WATER HOT WASH SYSTEM – NEW FOR 2016
Our new Hot Wash system is a revolution in external cleaning. Unlike the majority of water fed pole cleaning systems, it uses ultra purified HOT water to clean your windows, conservatory & external PVC. The main benefits of this system are:
Cleans windows, conservatories and canopies to a sparkling finish every time
Our operators work from the safety of the ground.
Virtually eliminates the need for ladders and high access equipment.
It reaches previously inaccessible windows with ease.
It's environmentally friendly, no detergents or chemicals are used.
No detergent residue means that windows stay cleaner for longer.
It cleans window frames at the same time as glass.
Heated Pure Water removes algae on cladding.
Ladder-less cleaning minimises disturbance and maintains privacy.
Our commercial customers include nursing homes, offices, hotels, restaurants, showrooms and public houses. So if you are looking for an experienced commercial window cleaning team, look no further than right here.
Dealing with us couldn't be simpler. We focus on making our services as accessible, as simple and as easy for you as possible. Simply call us now and we'll go through what needs to be done.
Our gutter cleaning services will restore your gutters to their full potential. Call us today, and you might be surprised with how cost effective we can be – you might save a small fortune!
We clean all conservatory roofs and windows without leaving a single streak or smudge to get in the way of what the room was designed for – letting in the light. Don't hesitate to call us.
We also clean all the edging of your windows (uPVC or other) and window sills as part of the service – so your windows look as good as new from top to bottom.
Are you looking for a team who can help you with professional driveway, patio, pathway or stonework cleaning? If so, then make sure you speak with us – first.
WHO WE ARE
A Team With Over 25 Years Experience – We have the latest technology in hot and cold water cleaning. The reach and wash system up to 50 ft. We clean most uPVC by hand and when power washing we don't use any chemicals. We can do all these jobs in any area.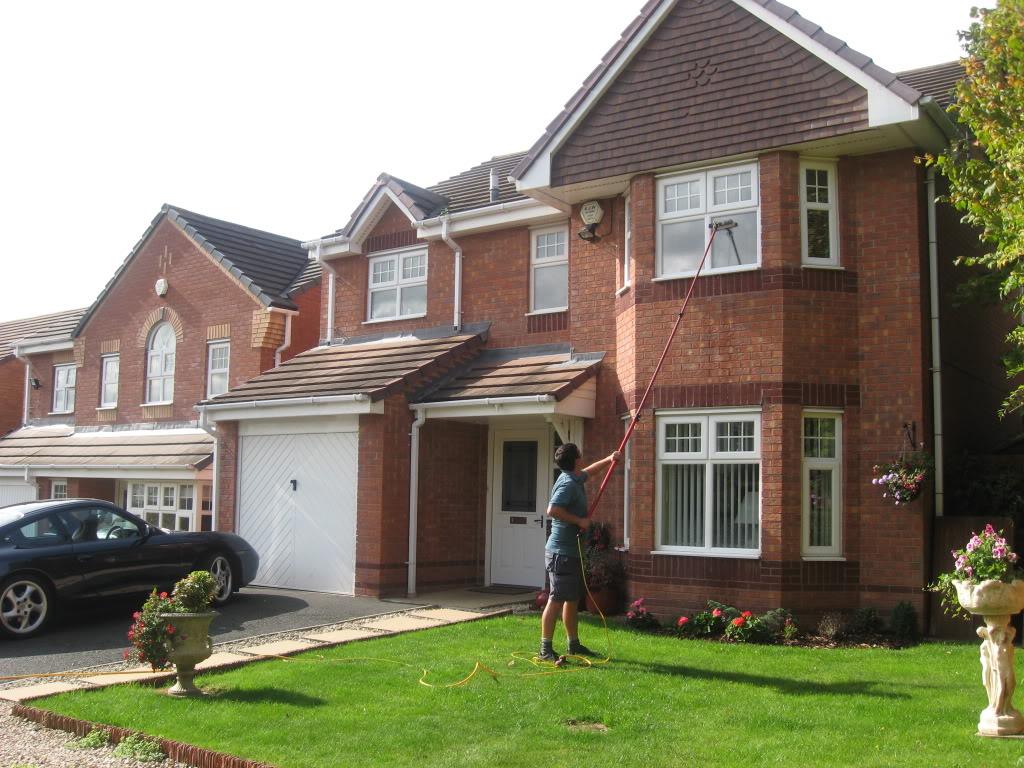 W.F.C Windows began in 1991 when Francis Cunnie created the company. Francis had previously worked for 13 years underground within the channel tunnel. As time passed, he decided to create the business and commit
to becoming an external cleaning expert. 22 years later, we employ three individuals who have a passion for cleaning windows with precision and attention to detail. The service we offer is fast, complete and friendly, which means that all our customers
benefit from a beautifully clean exterior at a hugely competitive price. We clean every type of window, on every type of building, and we cover a vast area; from York, Leeds, Manchester, Preston, and throughout smaller towns including our base of Burnley.