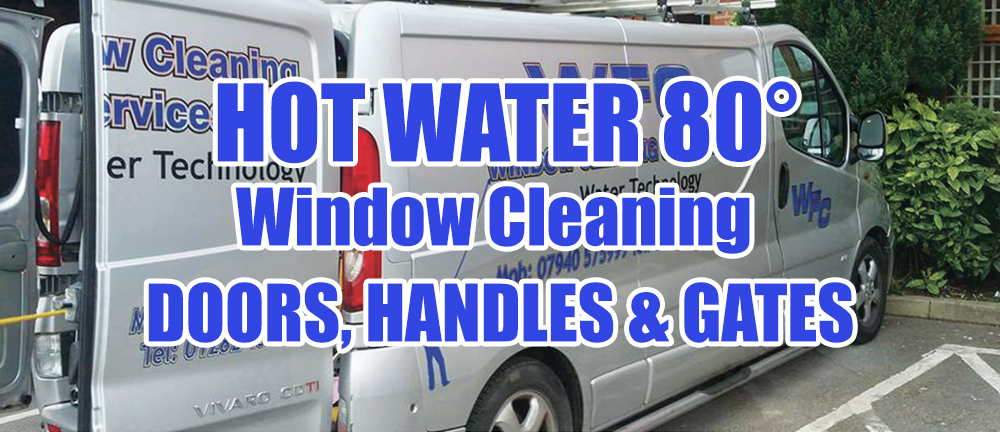 WFC Window Cleaning have upgraded all window doors and frames cleaning to run via the HOT WATER 80° PURE WATER SYSTEM. Some extra antibacterial detergents may also be used.
This will should help with the cleaning of germs as we have EXTENDED THE CLEANING TO ALL EXTERIORS DOORS, DOOR HANDLES AND GATES, ALSO GARAGE DOORS IF YOU FEEL THIS IS NECESSARY.
During the ongoing virus outbreak of the Coronavirus/ COVID 19 we hope to keep your homes and business exteriors germ FREE or at least help restrict the spread of the virus.
CALL US FOR ONE OFF CLEANS OR ONGOING DURING THE VIRUS AND AFTER. THE CHOICE IS YOURS. WE ARE HERE TO WORK TOGETHER IN THE FIGHT OF THIS TERRIBLE VIRUS OUTBREAK.
WFC Window cleaning service covers Burnley, Blackburn, Accrington, Clitheroe, Whalley, Padiham, Rossendale, Todmorden, Darwen and the surrounding areas – FREE QUOTE Call 07940575999 Contact us
WFC Window Cleaners © 2022