Gutters Cleaned Before Winter ICE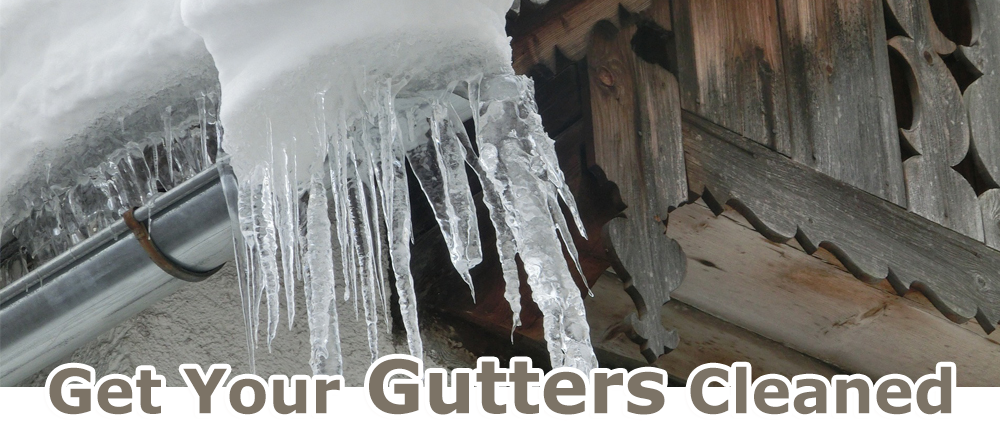 Get Your Gutter Cleaned before the Winter ICE
You should never overlook your gutters as having well maintained working gutter is important to the safety of your property especially in the winter months. Your gutters are part of the exterior attached to your home and act as a trough, carrying water safely away from your property, so it does not get damaged. A blocked gutter can be very detrimental to your home.
SNOW IN YOUR GUTTER
Ice expands, your fascia and soffit, which are both close to your gutters, this can cause them to crack creating problems that mIght be very damaging and expensive to fix. Ice building in your gutters is serious and should not be neglected or left to create more serious damage.
When icicles form, the water might back up through your roof, damaging your roof and causing leaks. If gutters are left un-maintained excess moisture can cause water damage inside and outside of your property. It maybe too late when you see that nasty leak appear. Water from clogged gutters can spill over the sides of your property, pooling onto the base of your building and damaging your foundations and the structure.
The most logical answer is to have your gutters cleared and cleaned before those icy cold winter months begin.
Three Months Guarantee
If your gutters become blocked within three months of a clean we will return and unblock your gutter for FREE! This is our iron-clad 100% satisfaction guarantee!
Our gutter cleaning service covers Burnley, Blackburn, Accrington, Clitheroe, Whalley, Gisburn, Padiham, Rossendale, Hebden Bridge, Brockhall Village, Skipton, Todmorden, Great Harwood, Darwen and the surrounding areas – FREE QUOTE Call 07940575999 Contact us
WFC Window Cleaners © 2022