Conservatory Cleaning Special Offer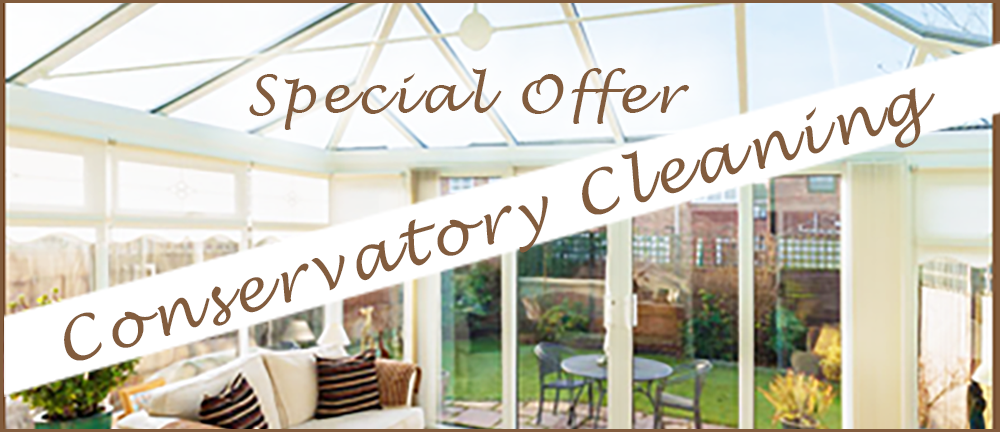 Its that time of year again Conservatory Cleaning Special Offer!
You have a lovely Conservatory, but it looks a little grim. The weather has taken its toll and covered your conservatory with dust and other debris. Your doors may have sticky areas, all not looking good and can cause damage, if just left unkept.
You want to relax in your extra space and take in the view you paid for or perhaps, its just a place to have extra dining and to entertain your friends, clients and family, whichever the desired use for your conservatory, make sure you enjoy it.
Conservatories can boost the value of your home immensity, don't ignore them and let them become damaged. Maintain them well and enjoy the rewards for your personal advantages and for the value.
WFC Domestic Window Cleaning have their Conservatory Special Offer on again and its a great time to BOOK your cleaning service. If you BOOK A Conservatory Cleaning you will get all your other HOME WINDOWS DONE HALF PRICE! That saves you some money and the look of your home gets a total makeover.
If you want to add other cleaning services for your Conservatory. WFC also clean Conservatory Roofs
Conservatory Roof Cleaning
Inside Window cleaning
If you're not sure or have a query, just give us a call on
07940 575 999 We welcome your calls and you can get a FREE Quote anytime!
By Bernadette Kyriacou
WFC Window Cleaners © 2018
Clitheroe Web Designer. B Kyriacou