Keep your Conservatory LOOKING NEW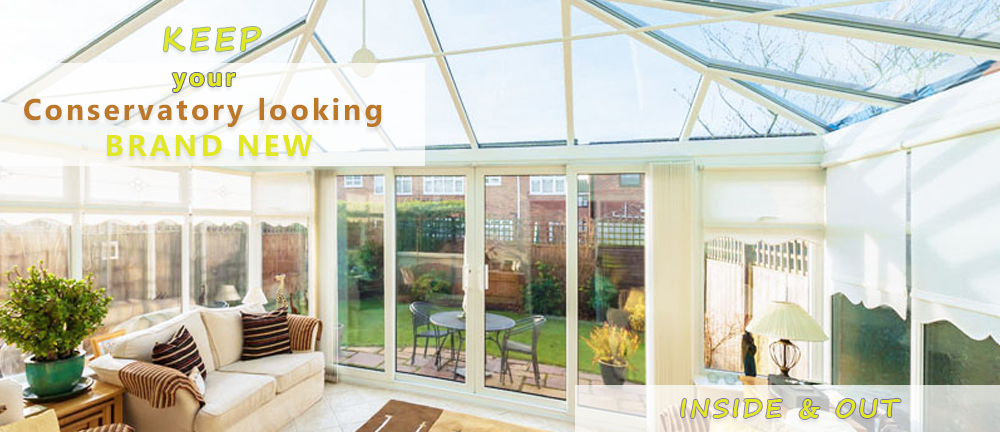 Taking Care of your Conservatory


Conservatory Cleaning done by WFC Window Cleaning Services offers a cleaning service that is more than just a clean and gone.
We have been in the cleaning solution business for a long time and have always done a great service for all our customers and intend to carry on with a top service.
We like to have happy customers and most of all do a great job that will benefit your home and the upkeep of your conservatory. Our Conservatory cleaning service is a premium service delivered by professional window cleaners, that know what to look for when cleaning any type of Conservatory from wood to UPVC.
We use different types of cleaning solutions to get you a perfect finish
We alternate between pressure washing and hand washing
Some areas of your conservatory may need hand washing
Using our specialist cleaning methods and solutions to clean all those hard to reach areas of your conservatory, our cleaning team get every part of your conservatory cleaned like new. Each method has its very own important purpose to get your conservatory done and looking like new.
Take advantage of OUR SPECIAL OFFERS…. While having your Conservatory Cleaned you can have your home windows cleaned for half price.
If you want Professional Cleaners – Call us today 07940 575 999 or contact us for more details or to provide a free, no obligation window cleaning QUOTE. We cover window cleaning in Burnley, Blackburn, Accrington, Clitheroe, Whalley, Padiham, Great Harwood, Darwen and the surrounding areas of Lancashire. If you are not sure about your area, just give us a call.
By Bernadette Kyriacou
Tags: conservatory cleaning, conservatory valeting, conservatory window cleaning
WFC Window Cleaners © 2018
Clitheroe Web Designer. B Kyriacou